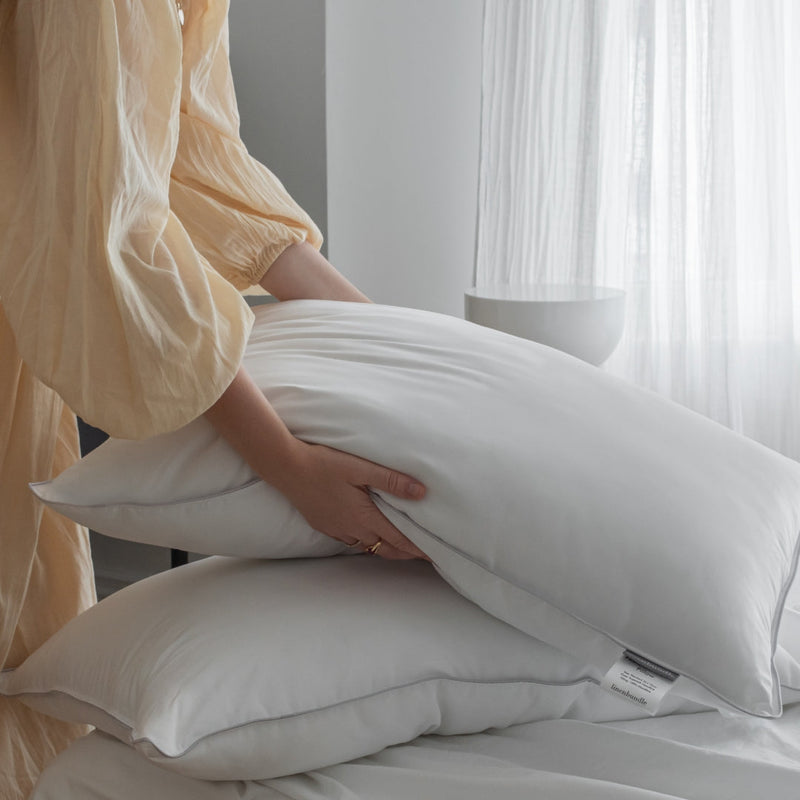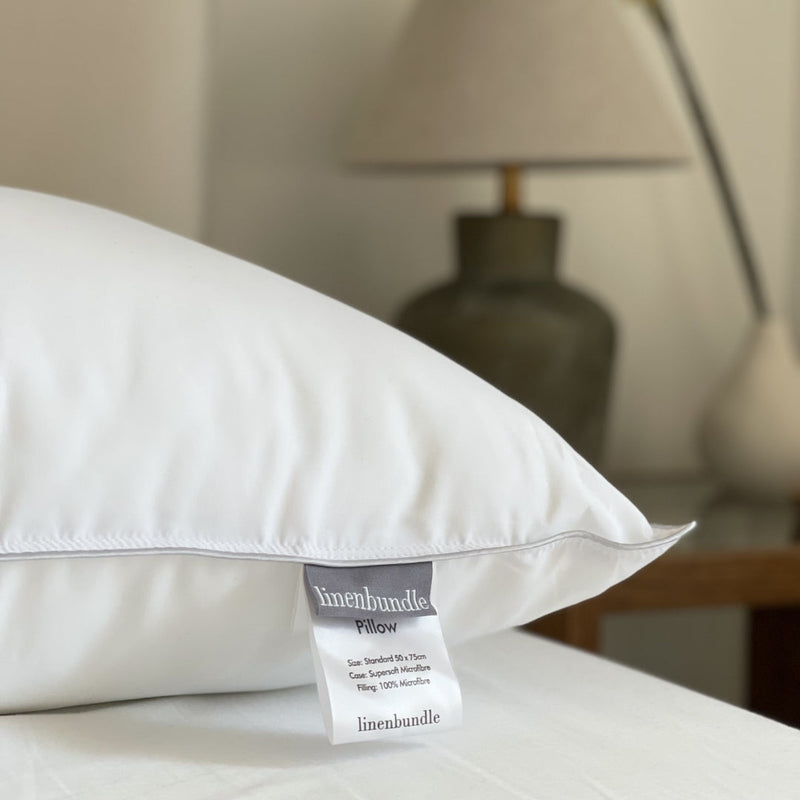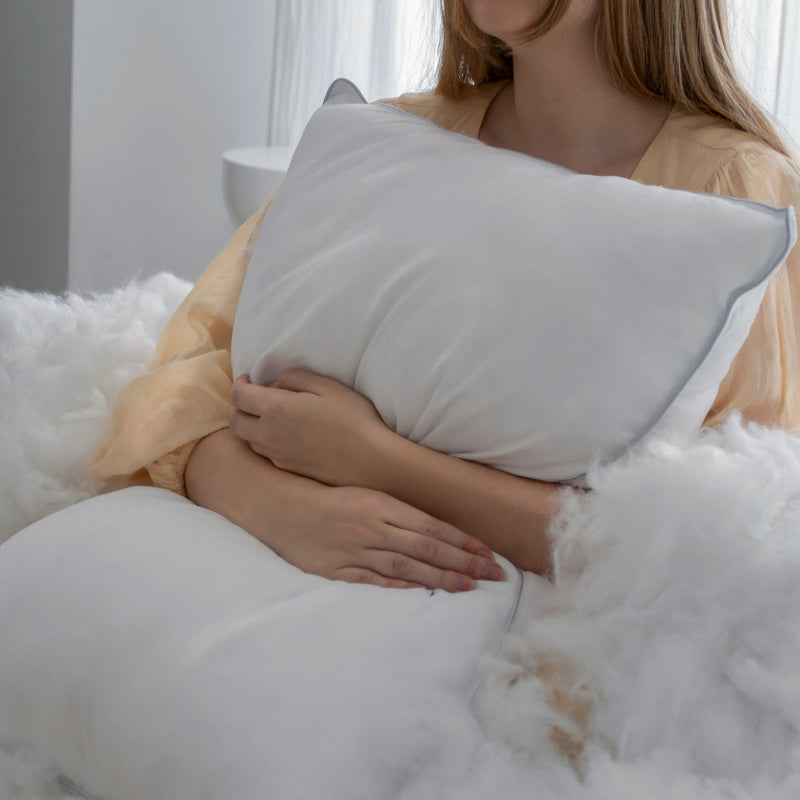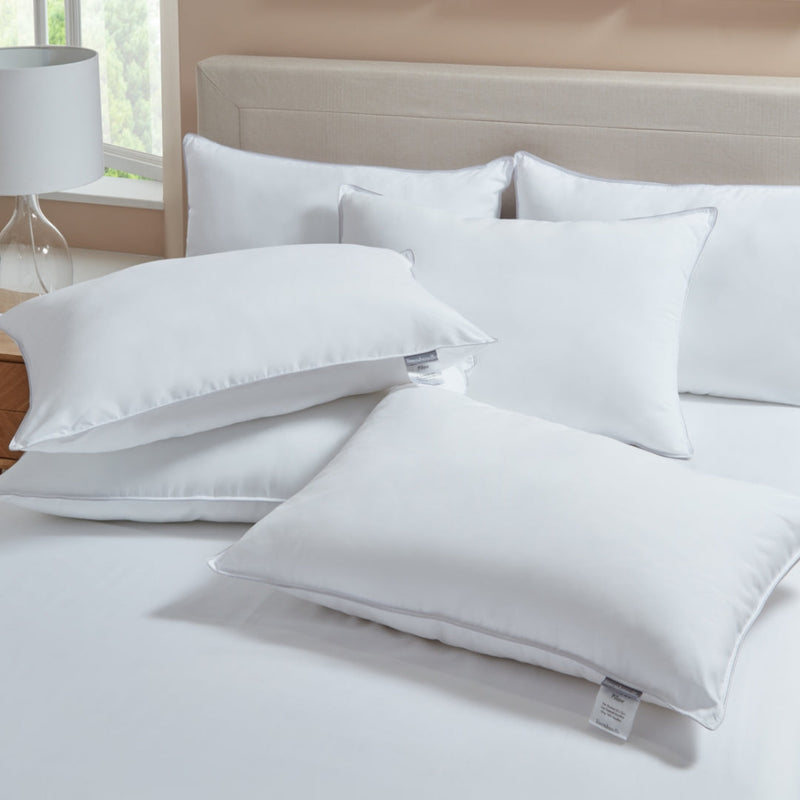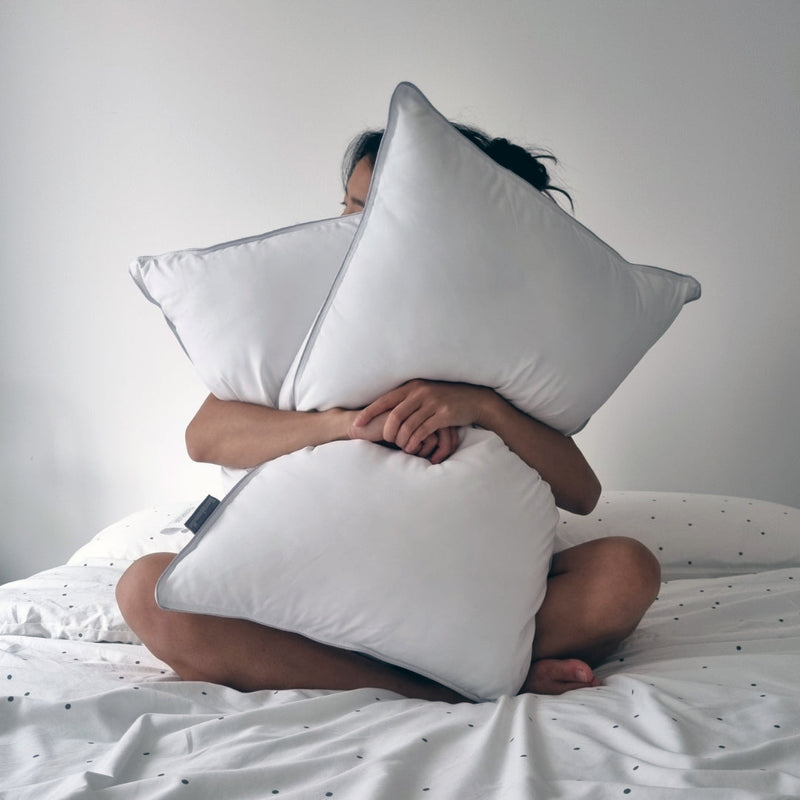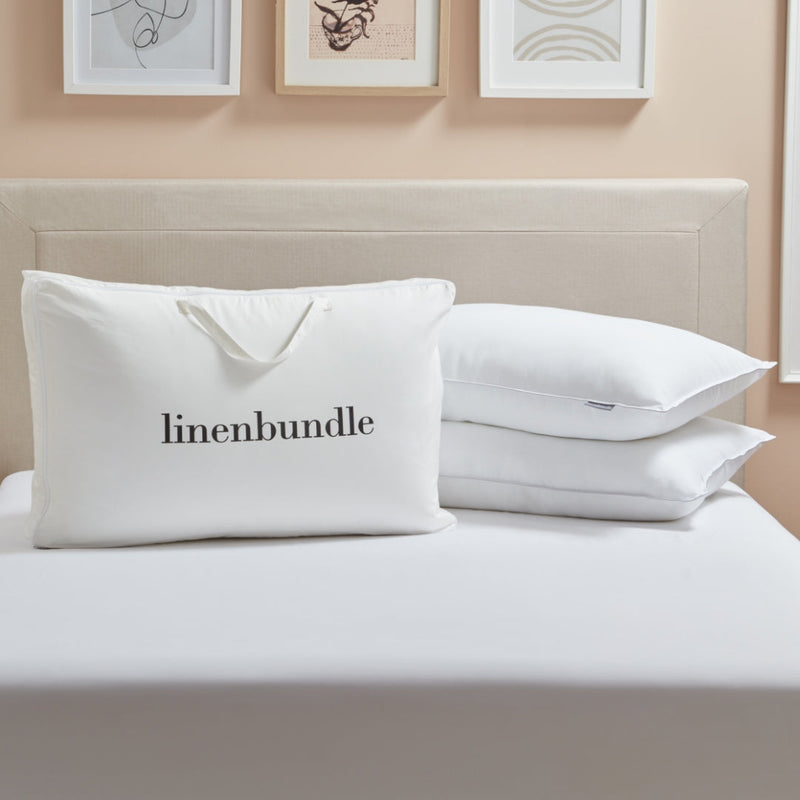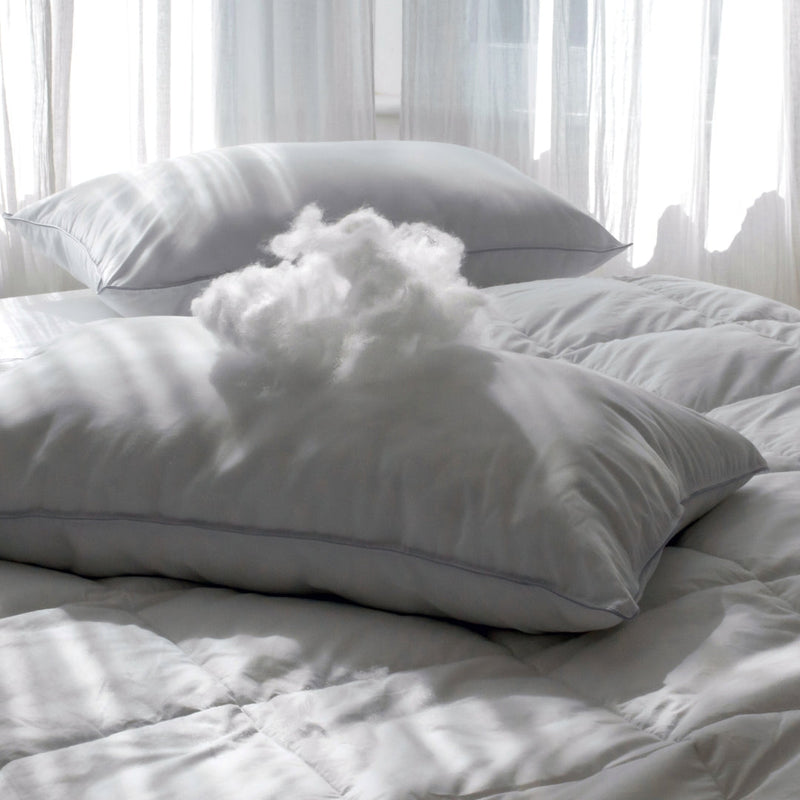 Snuggy Pillows

Estimated delivery by if you order now.

Fulfilled from our Europe warehouse.
Our pillows are stuffed with a hypoallergenic, microfiber fill that mimics the lightness & fluffiness of luxury down. Known for it's plushness & shape retention abilities, our 100% recycled fill is earth-friendly but doesn't compromise on comfort.
Finished with an ultra-soft and breathable cotton cover, for that 'hugging--a-cloud' feel. Sold in pairs.
100% cotton percale

cover
Micro-fibre fill - 100% BPA-free, recycled PET.

Cruelty-free & vegan.

Anti-allergy - naturally resistant to dust, mites & mold.

Machine Washable
Classic Silver/Grey Piping
Pillow Size
40 x 75cm
65 x 65cm
40 x 80cm
80 x 80cm
50 x 75cm
We recommend washing at 40c and if tumble drying to do so on low - See here for more information.
Unfortunately, due to hygiene reasons, we cannot accept returns on filled products such as duvets & pillows.
Size Guide
Pillow Size
40 x 75cm
65 x 65cm
40 x 80cm
80 x 80cm
50 x 75cm
Time to sleep better
40

%

of customers said

they noticed an improvement in their sleep since using Snuggy Pillows.*
40

%

of customers said

that Snuggy Pillows assist with correct neck/spinal alignment as they sleep.*
**Based on a customer survey of 250 people
Which firmness do I need?
Soft
Best for tummy/front sleepers. Our soft pillow isn't too lofty, so will help prevent your spine from arching out of its natural alignment.
Medium
Best for back sleepers. The balance between soft/firm of our medium fill pillow will give your head adequate support without forcing it forward and straining your neck.
Firm
Best for side sleepers. Our lofty firm fill pillow will give you height, whilst supporting your head and neck for optimal spinal alignment.
See Why People Love Our Pillows
Allergy Sufferer
"My son loves these! He suffers from allergies and using these pillows has made a huge difference."
- Maeve H.
Sleeping Better
"Historically I have had sleep problems but these pillows have really helped and I am sleeping much better."
- Shane T.
Helping Neck Injury
"I bought these for my son who has a neck injury and found it very difficult to sleep, these pillows give him much more comfort."
- Sarah M.
Sustainability
"Love that they're cruelty free and sustainable. Going to bed is such a joy with these pillows!"
- Candice H.